Birth of the CERN fire brigade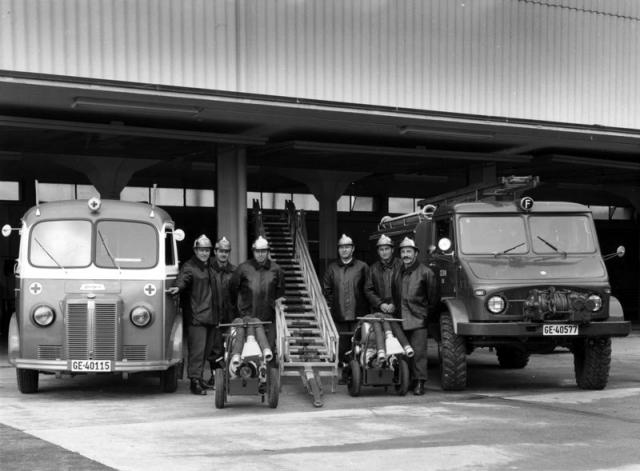 Safety is top priority in any scientific research laboratory, and fire prevention was an important issue from the earliest days of CERN. The newly constructed buildings were fitted with smoke detectors, and voluntary fire brigades and first aid teams were set up among staff members.  
The appointment of CERN's first fire service chief, Pierre Vosdey, in July 1956 marked the start of the professional firefighting service that CERN enjoys today. Experienced firemen were recruited, who trained more volunteers. The service expanded during 1957, providing 24-hour cover and acquiring a fire engine, an ambulance, a 14 metre ladder, a motor pump, smoke detectors and 250 fire extinguishers. This photo shows some of the team in 1959. Today the CERN fire brigade has around 50 members and continues to work closely with the Swiss and French fire services to ensure safety on-site.