CERN celebrates its 50th birthday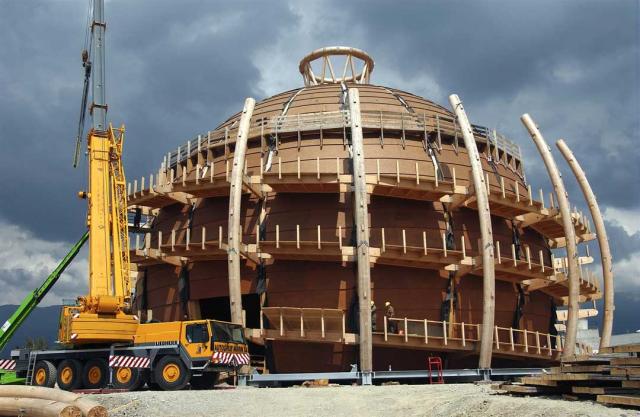 CERN celebrated its 50th anniversary in style, with the inauguration of the Globe of Science and Innovation (pictured, under construction) on 19 October. A gift from the Swiss Confederation, the Globe is an iconic wooden structure first used for the Swiss national exhibition in 2002 as a pavilion dedicated to the theme of sustainable development. It was designed by architects Thomas Büchi and Hervé Dessimoz of Geneva. The Globe is being developed into a new visitor and networking centre for the Laboratory — a focal point for CERN's interaction with society.
The inauguration of the Globe in 2004 coincided with the official celebration of CERN's anniversary, attended by representatives of the Organization's 20 member states including the heads of state of France, Spain and Switzerland.
Check out the website that contains a record of the activities that marked the Organization's 50th Anniversary.