Inaugurating the Super Proton Synchrotron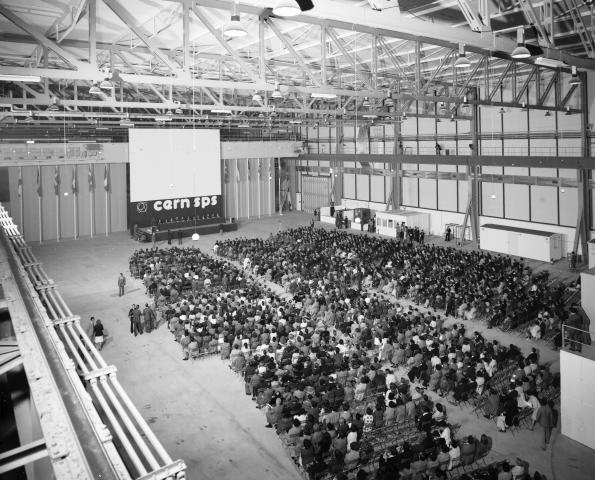 On 7 may 1977 Europe inaugurated the world's largest accelerator – the Super Proton Synchrotron; you can read all about it in the CERN Courier.
But what was happening behind the scenes? Did you know that organising secretary, Miss Steel, set up a massive card index to keep track of the guests, entering all the details on 6,000 colour-coded cards? She also insisted on sending reply cards to the VIPs, even though treating them like ordinary mortals was considered infra dig; she said the higher you go in a hierarchy, the less legible signatures become, and she wanted to know who the replies came from. Logistics were further complicated by differing conceptions between the different countries as to what constituted an "official delegate". Her unofficial report makes interesting reading too.