The new CERN Council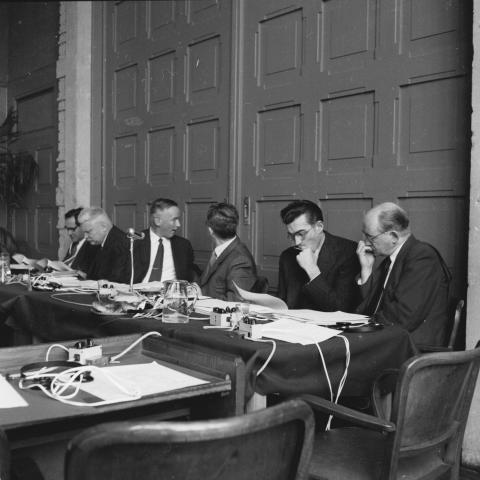 When the CERN Convention was signed in 1953, it was assumed that the long-awaited European laboratory would soon become a reality. But ratification formalities took longer than expected. Meanwhile work on the ground was forging ahead, so it was a relief for the interim governors when the new CERN Council finally took office some 15 months later.
An important item at the first Council meeting on 7-8 October 1954 was the transfer of all assets and liabilities of the interim organization. Council officers and senior CERN staff were also appointed, various procedural, financial and staff questions settled, and a provisional organizational structure adopted. This structure was approved at the second meeting in February 1955 (shown in photo) along with the headquarters agreement with Switzerland. CERN was finally starting to take shape! If you're interested to know more, the minutes of the first meeting are available here.