New home for CERN apprentices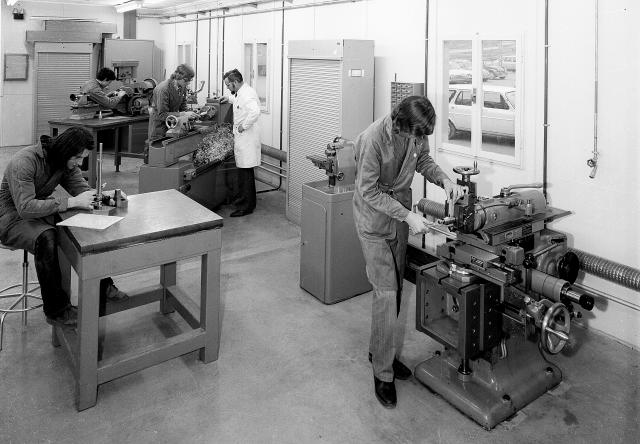 A "modest ceremony" marked the opening of a new training centre for CERN's apprentices in December 1971. The converted barrack was fitted with a range of equipment, enabling them to practice their skills and spend more time learning together before heading around the laboratory for further training.
The apprenticeship programme had been set up in conjunction with the Geneva authorities to take advantage of the extraordinary range of specialist skills found at CERN. It began in 1966 with the enrolment of five young people, two in design office work, one as a laboratory assistant and two in administration. Starting at around the age of 15, they spent three or four years at CERN before moving on to further education or directly into employment.