Yesterday's Tomorrow's World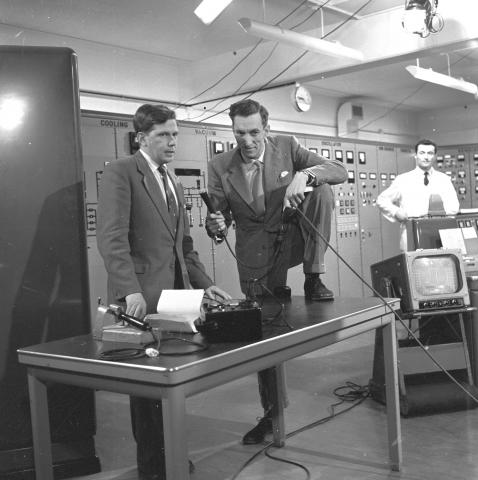 Fans of vintage British TV science documentaries might enjoy this early precursor to Tomorrow's World. On weekdays (when the outside broadcast cameras weren't needed to cover sports fixtures!) the Eye on Research crew visited scientific laboratories and research centres to discuss topical issues.
This was the BBC's first regular science and technology series; it broadcast over forty episodes on a wide range of subjects between 1957 and 1962 (they are listed on BBC Genome). Presenting live from CERN on 24 February 1959, we see Raymond Baxter deploying all his famous interviewing skills to help some distinctly nervous scientists explain their work to the viewers. The soundtrack jumps a bit, but it's still worth a look.